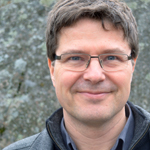 Prof. Dr. Norbert Götz is Professor of Contemporary History at Södertörn University in Stockholm, Sweden.
He has a wide range of research interests including political culture, international relations, democracy, welfare state, nationalism, peace and conceptual history. He has worked on Germany, Sweden, Denmark, Finland, Norway, Great Britain, Ireland, Iceland, the Baltic republics and the Baltic Sea region at large, as well as on international relations in general, in particular the United Nations and to some extent European integration.
He is currently directing the following research projects: "The Moral Economy of Global Civil Society: A History of Voluntary Food Aid" and "Spaces of Expectation: Mental Mapping and Historical Imagination in the Baltic Sea and Mediterranean Region" .