Vacancy: web editor (Association for Political History)
We're excited to announce that the Association for Political History is looking for a new web editor. In this role you are responsible for keeping the APH's website and social media accounts up to date. The ideal candidate has an affinity with online platforms, C2 proficiency in English, and is working on a PhD in international political history (1st or 2nd year).
Together with the Board's secretariat, you support the APH's aim of strengthening international cooperation in the fields of higher education and research. One of the main activities of the APH is organising annual conferences hosted by the affiliated universities throughout Europe. The paid appointment is initially for one year, with the possibility of an extension.
If you are a well-organised, digitally skilled PhD candidate in international political history, we'd love to hear from you.
To learn more and/or apply send your CV + cover letter to l.b.lauret@hum.leidenuniv.nl (Lauren Lauret) by 1st of December 2023
Call for Papers | International APH Conference 2023 | The Mobility of Politics, the Politics of Mobility.
We are thrilled to announce the eight International APH PhD Conference: The Mobility of Politics, The Politics of Mobility. 7-9 June, 2023. Padua, Italy.
In recent years, a lively interdisciplinary dialogue has developed between the so-called mobility studies and the humanities, broadly involving historiography as well. Over the past five years, the Padua department hosting this conference has developed a project exploring the "mobility paradigm" from a variety of humanistic perspectives. The project culminated in the creation of a Centre for Advanced Studies in Mobility and the Humanities (Mohu) and a digital humanities laboratory (MobiLab).
Many lines of enquiry in political history open up if we focus on how mobility and circulation have affected political experiences over the last two hundred years in different areas: from the circulation of political ideas and texts to migration policies; from the transnational exchange of political practices and activism, to the proliferation of political institutions and ideologies.
We are seeking abstracts from graduate students that tackle these topics as imaginatively and broadly as possible.
International Conference 2022. Political History Today: Exploring New Themes.
The international OPG-APH conference Political history today: exploring new themes was a great success. Over 100 participants were active in eight panels, two round tables, PhD candidates presented posters and several key notes speakers discussed urgent themes. The program is still available here.

A follow up has been announced as well. Please note the dates:
Prof. Carlotta Sorba will organize a conference in 2023 in Padua.
Prof. Norbert Götz will organize a conference in Stockholm in 2025 and in we will meet again in Padua, rof. Carlotta Sorba in 2024 we will meet in Stockholm (Norbert Götz) and in 2025 we will meet in Münster (Germany). Prof. Jacco Pekelder will organize a conference with a focus on political history and international relations.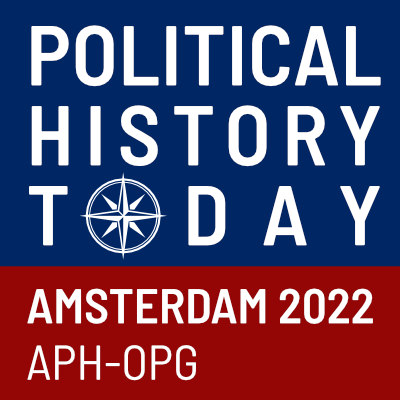 ---
5th Nordic Challenges Conference
Nordic Neighbourhoods: Affinity and Distinction in the Baltic Sea Region and Beyond
1 – 3 June, 2022, Södertörn University, Stockholm
We are delighted to announce the launch of the website for the 5th Nordic Challenges Conference, which is organized in collaboration with the Centre for Baltic and East European Studies (CBEES) at Södertörn University as a part of the ReNEW University Hub activities. The conference will take place 1-3 June 2022 at Södertörn University in Stockholm under the title "Nordic Neighbourhoods: Affinity and Distinction in the Baltic Sea Region and Beyond".
---
Thomas Welskopp | 5 September 1961 – 19 August 2021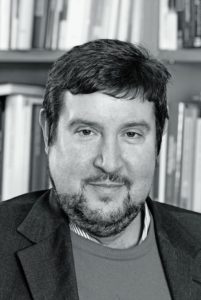 The death of Thomas Welskopp, just before his sixtieth birthday, comes as a shock to his colleagues and friends. From the start, he belonged to the board of the Association for Political History, as testimony to his commitment to the international education of young historians.