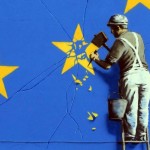 History in the Light of Brexit | 5-7 June 2019 #conference

The seventh APH Conference in Political History took place 5-7 June 2019 in London, UK. The conference was organised by King's College London Contemporary History, The Strand Group, The History of Parliament Trust.
---
Political in Political History – Meaning and Understanding of Politics | 17–19 June 2019 | University of Jyväskylä, Finland #workshop
The question of what is political seems like a banal one as it is such an obvious part of our everyday lives and experiences. Most of us follow politics and are dependent on the political institutions defining the framework we operate within. But are historians taking the concept of politics for granted? Is politics too often understood only as parties and parliaments? The first session of the fifth annual workshop of the Political History PhD Network focuses on the meaning and understanding of politics.
---
Creating the Revolutionary Heroine #phdthesis
At the 2017 conference in Jyväskylä, dr. Nadezda Petrusenko presented her research on the representations of female revolutionary terrorists in 20th-century Russia. She defended her PhD thesis last year at Stockholm University. In this blog post she gives an overview of her fascinating findings.
---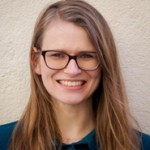 The Making of the Democratic Party #phdthesis
Why did people decide to found political parties? How did they justify this new organizational model? Dr. Anne Heyer (Carlos III University of Madrid) tells more about this in her blog post on The Making of the Democratic Party (2019) in 19th-century Germany, Great-Britain and the Netherlands.
---
The Pursuit of Legitimacy. Power and its Manifestations in Political History

In the 4th annual workshop of the Political History PhD Network, PhD students from all over Europe and from Australia(!) presented their work on the role of political legitimacy in history. A keynote lecture on 19th-century mass petitioning was given by dr. Maartje Janse. The workshop took place on 25-26 October 2018 at Leiden University, the Netherlands. Have a look at the workshop page to read more about the programme!